The Darkness Haunt Tour has been opening for the haunted house industry for eight years and 2017 is our BIGGEST TOUR YET!



Here is your chance to EXPERIENCE one of the World's best haunted houses during the 2017 Transworld Halloween and Haunted House Show March 21-26, 2017. The Transworld Show will come back to St. Louis, Missouri for the 9th year bringing haunted house vendors from all over the World. Haunt owners and operators will have unique opportunity to tour the all new Darkness Haunted House, Escape Rooms, and an all-new Haunted House Silo-X during the 9th annual haunt show.
The Darkness is located approximately 2 miles from America's Center making it a very short trip from the convention center to the haunted house. 2017 will be a very special year for The Darkness, as it will mark the 24th year of fear, celebrating this milestone The Darkness will undergo a massive renovation. Each year The Darkness is renovated for the haunt industry offering a different and unique experience. We will also have our escape rooms open to the industry DAILY Tuesday thru Sunday from 10 am until Midnight book now at www.stlouisescape.com

WHAT'S NEW 2017
THE DARKNESS 2017 - The Darkness is being renovated once again to showcase for the haunt industry new concepts, idea's to help you with your attraction. The Darkness will introduce a new pre-show concept with an all-new que line featuring a massive talking animation to set the tone of the attraction. Additionally The Darkness will include over 2,000 square feet of new haunted house space adding new scenes, screams and scares. The Darkness will also have several new animations and actor scares added to make The Darkness the scariest ever.
Sponsored by www.FearTicket.com
SILO-X ZOMBIE HAUNTED HOUSE (NEW):

This haunted house was built from SCRATCH in our new building last year. This was a new attraction last tour but this tour the attraction has had many new screams added. Silo-X is an added value haunted house featuring over 4,000 square feet of zombies. This attraction is included in all haunt tours.

Terror Visions 3D

is also another added value haunt included in all tours.








St Louis Escape (NEW):

St Louis Escape is something we debuted during last years tradeshow. Last year we showcased two escape rooms (Mummy and Cellar) plus our lobby. We have doubled the size of the escapes to include a new party room, plus two new escape rooms including Subway and Haunted Hotel. This year you will be able to BOOK THE ROOMS special hours for the haunt and escape room industry from Tuesday thru Sunday 10 am to 12 midnight. Book now at www.STLOUISESCAPE.COM
MONSTER MUSEUM AND GIFT STORE:
We will offer new t-shirts and much more including a new 3 minute escape room.



The Darkness will feature new custom animations and props from Unit 70, Ghost Ride, and Poison Props.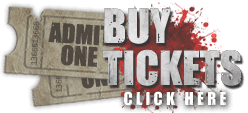 Sponsored by Hauntworld Magazine


WHY ATTEND AGAIN?

Our Tours are designed to help you MAKE MONEY, IMPROVE YOUR ATTRACTIONS and OFFER YOU the BEST educational experience while you attend the Transworld Halloween/Haunt Show! You will see some of the best escape rooms in the entire WORLD! The Darkness will feature a totally NEW que line and new haunt space, added value haunts, 3 minute escape rooms, and a full blown escape room facility. Over ONE MILLION DOLLARS has been spent improving and creating new attractions from January of 2016 to March 2017. This is the best Darkness attraction EVER! We have maxed out every square inch of 55,000 SCREAM FEET!

CLICK HERE TO BUY TICKETS NOW TO ANY TOUR

TOUR OPTIONS by Day
TOUR SCHEDULE BY DAY
March 21-26, 2017
St Louis Escape is open daily for bookings Tuesday thru Sunday March 21-26
from 10 am until Midnightbook now
www.stlouisescape.com
March 22nd Wednesday Behind the Scenes Private Tour
( What is Toured: Escape Rooms - The Darkness - Silo-X - Terror Visions - Party Rooms)
For those die hard haunters who come in early for the haunted house tradeshow we are offering a PRIVATE behind the scenes tour of EVERYTHING from our workshops, actors rooms, escape games, multiple haunted houses (darkness, silo-X, terror visions 3D), gift store, and our monster museum. This event includes BBQ dinner, and a question and answer session with our entire staff. Pictures and video taping is allowed. This event is very limited 150 guests. Times: 6:30 pm to 8:30 pm. Cost $125 Early Bird Price
6:30 pm to 8:30 pm only 100 tickets will be sold while supplies last.
BUY NOW THIS EVENT SOLD OUT LAST YEAR!
$125.00

(if purchased prior to February 14th, 2017)
$135.00 (if purchased prior to March 1st, 2017)
$150.00 (Purchased after March 1st, 2017)

THIS EVENT SOLD OUT LAST YEAR! BUY NOW! BUY ANY BEHIND THE
SCENES TOUR ADD DARKNESS LIVE FOR $50.00
March 23rd Thursday Behind the Scenes Tour

(What is Toured: The Darkness - Terror Visions - Silo-X - Monster Museum - Party Rooms)
Our most successful tour every single year. Prepare to tour WORLD CLASS haunted houses including The Darkness, Terror Visions 3D, and this year NEW a built from SCRATCH zombie themed haunted house (SILO-X). You can walk thru the entire attraction with video camera's and take photos. Our staff will be at the exit to answer ANY questions about how we built our haunts. This event SELLS OUT EACH YEAR. Get your tickets NOW! Each year our company spends $300 to $500k on new scenes, custom props, animations and more unveiled each Transworld Show. GUESTS MUST PRESENT TICKET NO LATER THAN 8:30 PM.
6:30 pm to 8:30 pm only 350 tickets will be sold while supplies last.
BUY NOW THIS EVENT SOLD OUT LAST YEAR!
Cost:
$100.00 (if purchased prior to February 14th, 2017)
$110.00 (if purchased prior to March 1st, 2017)
$120.00 (Purchased after March 1st, 2017)
March 24th Friday Escape Room Behind the Scenes Tour / Seminar
(What is toured: Four Escape Rooms
(Subway, Haunted Hotel, Cellar, Mummy, Lobby and Party Room)
The hottest thing going in the industry is Escape Games and if you purchase this tour you will gain access to FOUR of the best, most detailed escape rooms in AMERICA. Additionally we offer tours of our party room, control room, lobby and more. Photos and videos are allowed. Lastly we will be on hand to answer questions.
Event starts at 6:30 with a SEMINAR which includes some of the most successful escape room owners in the World including Dwayne Sandburn (13th Gate Escape) Larry Kirchner (St Louis Escape) and Ginger Flesher from (DC Escape Live). Seminar lasts from 6:30 to 7:30 with the tour starting at 7:30 pm.
Our panel of experts will includes the following:
Dwayne Sanburn - 13th Gate Escape / Ginger Flesher DC Escape Live



COST: $120.00 (Limited to 175 Guests) Time: 6:30 pm - 8:30 pm

NOTE: This was the FIRST EVENT SOLD OUT! Due to the nature of getting everyone thru the escape rooms we can't add more tickets. THIS TOTALLY SOLD OUT in 2016. BUY NOW NO TICKETS WILL BE ADDED!

DO NOT EVEN ASK NO TICKETS WILL BE ADDED! ONCE SOLD OUT ITS OUT! If you find this event is totally sold out we refer you to booking the rooms which will be open Tuesday thru Sunday at www.StLouisEscape.com

6:30 pm - 7:30 pm Seminar - 7:30 pm - 8:30 pm Tour of Escape Rooms with Experts answering questions.

SNACKS AND DRINKS PROVIDED
Cost:
$120.00 (if purchased prior to February 14th, 2017)
$135.00 (if purchased prior to March 1st, 2017)
$150.00 (Purchased after March 1st, 2017)


ZOMBIE LASER TAG DEMO: Learn how to turn your haunted house into a zombie laser tag arena year around. Arm yourself with real military style combat weapons and shoot to kill real zombies. This demo will start at 8:30 and last until 10:30. Cost is $25.00
March 25th Saturday Live Haunted House with Actors
(The Darkness - Terror Visions and Silo-X)
Experience The Darkness, Terror Visions and Silo-X with LIVE ACTORS! This will include live actors outside the building and inside all of the haunted houses. This event SOLD OUT last year just prior to the event. However the tickets are much cheaper if you buy early. Why do we sell out? Because we're also running a booth at the show and only want to run the haunts for limited hours. We want every guests to be spaced out inside the haunted house without groups running into groups. All guests are put thru the haunt at a steady pace. If we added tickets we would have to ram the guests thru and we do NOT want to do that!
This event is limited to ONLY 800 Guests. Tickets are sold by the hour sponsored by
www.FearTicket.com
.
7 pm to 10 pm only (Timed Ticket Event)
BUY NOW THIS EVENT SOLD OUT LAST YEAR!
Cost:
$65.00 (if purchased prior to February 14th, 2017)
$70.00 (if purchased prior to March 1st, 2017)
$75.00 (Purchased after March 1st, 2017)

VIP TICKET ENTER FRONT OF THE LINE TICKET $85.00
COMBO OFFERS: BUY ANY BEHIND THE SCENE TOUR and ADD ON
The Darkness LIVE for ONLY $50.00


WATCH A VIDEO OF LAST YEARS TOUR 2016
VIDEO OF SILO-X ZOMBIE LASER TAG GAME
ZOMBIE LASER TAG SPECIAL EVENTS
Learn HOW to turn your Haunted House into a year around Zombie Laser Tag Experience. The Darkness will showcase several one hour events on Wednesday and Friday night, where you will learn all the details of HOW own, operate, and market a zombie laser tag experience, then you will get to PLAY ZOMBIE laser tag. These events are sold by the hour and are limited to 60 people per hour.
What is included?
1) Zombie Laser Tag Demo Experience (PLAY A GAME inside Darkness new haunted house Silo-X)
2) 30 Seminar learn HOW to utilize your attraction to operate zombie laser tag events.
Apocalypse: The Beginning, not the End!
If you would have asked me 10 years ago what I expected my future to be I would have probably said advertising sales until I retired and went fishing. However, my dream job hadn't't even been considered until I tried to open my first haunted house and failed miserably. Being a full time Haunter is a dream of a lot of people I have met in this industry but it still alludes most of the people who crave it. I have realized this dream and after several years of experiments and moves to different locations we finally settled in at one of the coolest buildings in the country for a creepy Haunted House. But then I started thinking…Why have this cool building all year and only use it for a month? As the zombie phenomena grew with the help of hit movies and the unprecedented success of the Walking Dead, the idea hit me to create an attraction for customers who wanted to experience that Apocalyptic sensation and battle zombies to survive. The success of "Zombie Paintball" was already gaining a lot of attention when we entered the market but there was a huge gap for Haunters who didn't't have the facilities to host such events. So I thought why not create a walk through scenario that offered them the same adrenalin rush experience while using our current Haunted House. It was already designed for the numbers of customers and the gaming experience we wanted to do, so we just had to make it work and make sure the experience was awesome. We went through quite an evolution in weapons systems and finally arrived at what we feel is the most realistic tactical laser weapon available on the planet. ICombat, the manufacturer of these weapons, builds these weapons primarily for Police and Military training. They became our partner as we co-developed the scoring software and made upgrades to the equipment to meet the needs of our industry.


They had long been competing in the traditional "Laser Tag" business but wasn't't capturing the volume that we now produce Nationally and Internationally at our events. We now handle all of their entertainment based customers and have Apocalypse Affiliates throughout the world. As we have seen at past Transworld shows, "Zombie Laser Tag" is becoming a big business. We have simply taken that to the next level and offer a full array of services and products. We offer everything from weapons sales to complete turn-key design/build projects. The other vendors offer plastic replica weapons that unfortunately can not handle the volume of usage we continuously produce. The weapons we use or exact replicas of the m$ and Glock 19, full metal components that are maintained the same way an actual weapon is maintained. The beauty of the whole situation is the reason I developed this concept in the first place. It's up to you if you truly want to be a Full Time Haunter. But if you do here is real, proven concept that can get you there. You already have the facility and with some simple logistical upgrades and a weapon system and the support of my team, you can be open 7 days a week, every weekend, or once a month…it's truly up to you because we have affiliates that operate in exactly those scenarios.


Even if you don't want to be a year-round Haunter, how would you like to double your ticket average during the season…that's exactly what we did and the average has held for the past two years. We are not just selling laser tag equipment to you as a vendor. We are Haunters and know exactly what you deal with every day and during the season and that's why we know that this concept can improve your current business and perhaps take you to that next level of being Full Time in this crazy industry that we all love. There have been many ideas on how to be open throughout the year but none have stood any test of time. This concept has the makings of an industry changing attraction and we are proving it every day of the week.


FRIDAY 8:30 PM (60 TICKETS) - 9 PM (60 TICKETS) - 9:30 PM (60 TICKETS) - 10 PM (60 TICKETS)

COST $25.00 PER PERSON
For more information on our company and a live event we will be doing at Transworld 2017 in St Louis please visit our website.
DEMO OF ZOMBIE LASER TAG GAME VIDEO
RULES/DISCLAIMER: Please read our WARNING page prior to entering The Darkness. If you do not agree with all of the conditions including any heath or physical limitations, we ask you not to attend this event. There will be NO PHOTOGRAGHY or VIDEO allowed inside the attraction unless you attend the 'Behind The Scenes Tour'. All other standard rules apply such as no touching the props or actors, no running, no drinking or drunk behavior, no illegal behavior in any way will be allowed. You will be ejected without refund. Once tickets are purchased there are NO REFUNDS for ANY reason. You must present your ticket prior to the closing time otherwise tickets are void with no refund.
To purchase a ticket, click on the Purchase Ticket page and reserve your ticket today.
To Learn more about the Transworld Halloween and Haunted Attraction Tradeshow visit them online at www.HaaShow.com
To Learn more about Hauntworld Magazine visit www.HauntedHouseMagazine.com
To Learn more about Fear Ticket Ticketing visit www.fearticket.com
Visit the Tour's Official Facebook Page for the latest updates www.facebook.com/TransworldHauntedHouseHalloweenTradeshowTours
For questions please email darkrides@sbcglobal.net